Case Study: King Edward VII School: Reduces print costs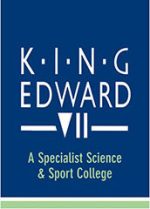 Reduce printing costs and environmental impact with Print Audit 6
King Edward VII School
Established in 1910, King Edward VII School is one of the largest schools in Leicestershire, with 2,000 students aged between 11 and 19.
Technology is at the heart of the school curriculum, with 450 workstations and 700 laptops across the network. A third phase specialist technology college, Microsoft partner school and CISCO academy, the school has received a range of awards for its work including the CISCO award for innovative use of ICT and the British Council International School Award in 2003.
King Edward VII School also looks after the IT requirements of 20 feeder schools, who also utilise their reprographics facilities.
"I looked at other solutions, only Print Audit ticked all the boxes."
Jim Mackintosh Curriculum Support Services Manager, King Edward VII School
The Challenge
Complete Imaging PLC, a leading independent Ricoh reseller had won a tender to replace the printers in the reprographics centre, all the school's photocopiers and several printers across the network with multifunctional devices (MFDs).
"Our existing print management software did not provide us with the control, cost reductions, improvements in processes or reduce our impact on the environment we had hoped for,"explains Jim Mackintosh, Curriculum Support Services Manager. "Each teacher and pupil is given a unique access code, to track use and manage costs. However, our existing print management software did not work with a third of our printers, only providing us with limited data and was not flexible enough to meet our requirements."
"We needed to gain control of our print and drive down the associated costs."
The Solution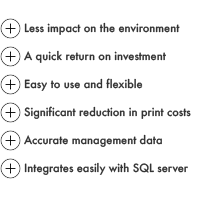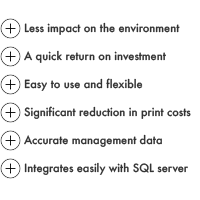 Lance Netherton, Account Manager at Complete Imaging analysed the current situation and recommended Print Audit, a comprehensive print management and tracking solution. "I looked at other solutions in the market, only the Print Audit solution ticked all the boxes, " Jim explains. "We took advantage of a full system, 60 day free trial to make sure that Print Audit could deliver the reduction in costs and improvements in processes that we urgently needed."
"Before the trial only 50% of work was sent to the print room, that has now increased to 80%. Print Audit was easy to install and use."
The Process
Following in-depth discussions with King Edward VII School to understand their requirements, Complete Imaging introduced a new strategy and set up each student with a notional 5 print credit and staff with a department code, ensuring accurate charging and management information. "Complete Imaging quickly installed Print Audit across the network and ensured all MFDs defaulted to double-sided printing," explained Jim. "Work can now be sent to any machine across the network and because of the accurate reporting, staff are motivated to send larger jobs to the lower-priced print room devices by the budget-holding department heads."
"Print Audit tracks all the printers and collates all management data to our SQL server in real time, a great improvement."
The Benefits
The school is now taking advantage of the many benefits that Print Audit has brought them.
"This innovative solution has gone some way to help students appreciate the value of money," explains Jim. "We now have considerably less wastage, there is less impact on the environment and more work can be channelled through to the less expensive machines in the reprographics room. Staff and students are utilising the full functionality of the MFDs and we are now using considerably less paper, down by 100,000 sheets per year."
"Print Audit paid for itself within 14 months, a really quick return on investment."
"We have achieved our objectives of reducing costs significantly, gaining a greater control of our resources and having far less impact on the environment. I would not hesitate to recommend Print Audit and Complete Imaging. I now produce monthly reports for department heads. This has helped them to be more accountable and ensure the print room is used more effectively, its use has gone up from 50% to 80% of all work printed."
"We have achieved our objectives of reducing costs significantly, gaining a greater control of our resources and having far less impact on the environment."

Jim Mackintosh Curriculum Support Services Manager, King Edward VII School