Tech Update: New Features in Facilities Manager 3.15.1R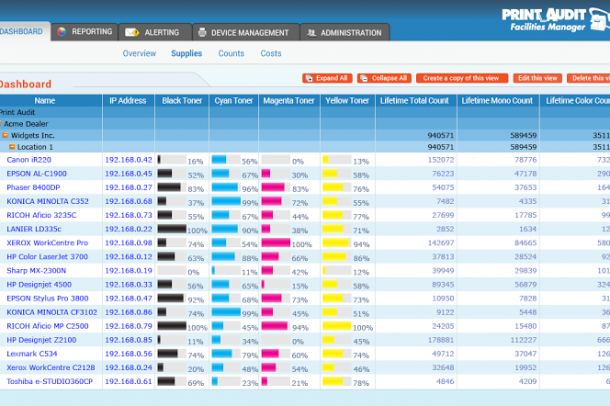 With the release of Facilities Manager 3.15.1R on August 25, we are pleased to announce the following enhancements:
Facilities Manager version 3.15.1R was released on 25th August. This release includes new functionalities and fixes for issues found in previous releases.
Please see the notes below for full details on what is included in this release. Please contact Support on 01483 726206 or via email at support@paebusiness.com if you have any questions or concerns.
Administration
Fixed issue with full page refresh being performed on Customers search.
Alerting
Resolved issue with Toner Days Remaining Summary page being available to users without Supplies data visibility.
Resolved issue with the Toner Days Remaining Summary only displaying devices that have black toner depletion dates.
Added device Serial Number to Toner Days Remaining Summary page.
Added link to device supplies page for devices appearing in the Toner Days Remaining Summary.
Device Management
Removed Missing Models form due to new process of automatic notification when device model cannot be determined.
Added the ability to copy assigned and actual cost profiles.
Reporting
Fixed issue with monthly scheduled reports being scheduled for the wrong initial run date.