Tech Update: What's New in Print Audit Infinite Device Management 3.20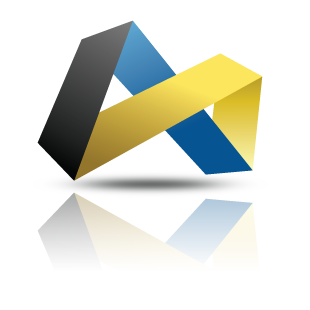 We are pleased to announce the release of Infinite Device Management 3.20 which features a variety of enhancements and improvements over the previous release.
More granular user rights.
Improved user search capability.
Export of user search results to a CSV file.
Separation of email-only accounts from logged-in user accounts
Improvements to the eAutomate Code Pull report.
Added FORZA Export to Data Exports
Added display of daylight/standard time zone names on Date/Timestamps.
Scan and create times now displayed in user's preferred time zone.
Added Asset Number to available columns displayed in Smart Alert emails.
Column sorting added to "Estimated Toner Days Remaining Summary."
Various fixes for Administration, Alerting, Device Management and Reporting.
User Rights in IDM 3.20
The following table shows the user rights have been carried over from Infinite Device Management 3.19.
Several new privileges have been added in IDM 3.20.  Most of these were "implied" when granting users manage access at the dealer level under 3.19.  The privileges have been broken out for more granular control of user access and can now be applied at the customer/customer group level.
Organization Privileges
Organization Structure – view/manage details of organization objects.
User Management –  add and delete users and edit privileges for existing users.
Site ICE Configuration – edit ICE Configuration for select scope(s)
Devices and Alert Privileges
Device Management – view/manage device details such as Name and Location as well as run reports on selected scopes.
Device Licensing – manage Tracking Levels for devices included in the selected scope.
Device Comments – view/manage Comments field for devices in the selected scope.
Searching for Users in IDM 3.20
IDM 3.20 has an enhanced search feature that allows the user administrator to filter their searches based on:
Login ability
Scope privileges
Privilege level
Granted privileges
User administrators can now locate users to see which users in their system have access to dealers/customers/sites and the rights the users have been assigned.  This feature will allow the IDM User Administrator to see users who may have left the organization or may require additional privileges.  For example, you could find all the users that have rights to modify ICE Configuration settings for sites under a dealer.
The search results can be downloaded to a CSV file by clicking on the "Download results as CSV" button in the upper right-hand corner.
Email Contacts under IDM 3.20
Email contacts in IDM 3.20 fall into two categories:
Dealer level email contact
Contacts for scheduled reporting or alerting.
Dealer level email contacts are an optional contact that can only be created when a new dealer is created.  If the option to Create Admin User is checked, IDM will attempt to create that user with all dealer account privileges.  To edit these privileges, you'll need to edit the user like any other user in IDM.
Email contacts can be set up at the Dealer, Customer, Site level so that the email address is available to for use with the recipient fields in Alert emails or Scheduled reports.  Email addresses can still be added ad-hoc in Alerting and Scheduled reports.  However, adding the email contacts at the Dealer/Customer/Site levels allows for easier administration of the contacts.
For more information about Infinite Device Management, click here to visit the IDM product overview.