ECI Introduces ECI User Management Server Based Monitoring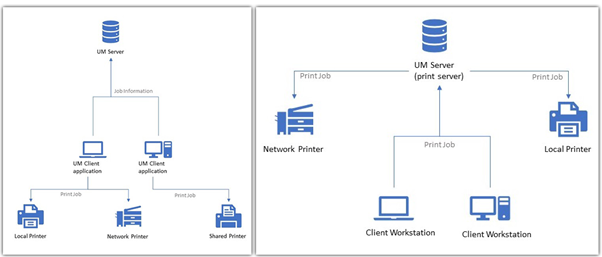 A robust print management tool will help your customers reduce the cost of document output, improve document security practices, and provide flexible cost recovery methods.
Having all document output information in a single management tool, empowers organisations to make quicker smarter decisions.
Key Benefits of ECI Software Solutions User Management include:
Introduce Embedded Print Release for secure pin or swipe-card job authentication for multiple manufacturers.
Environmental Improvements – Reduces wasted printing.
Cost Recovery – allocation and recovery of all document output costs.
Strengthen Security – Provide document security via secure print.

Contributes to the "green" initiatives being undertaken by environmentally aware organisations.

Reduce organisations print costs.
Optimise the use of the print estate with rules-based printing.
Product Installation Options Include:
Full client-based monitoring:
In-depth user print activity
Print governance & rules
User & job cost allocation
Embedded pin or swipe-card print release.
*NEW* Server Based Print Monitoring:
Simplified installation
Ideal for print environment assessments
Rapid secure printing implementations
Silent print tracking and data collection.
If you wish to find out more information about the new features PAE Business can offer, please use the following contact methods: email info@paebusiness.com, visit www.paebusiness.com or call +44 (0) 1483 726 206.
PAE Business was founded in 2000 and is a leading solutions and services provider in the MPS (Managed Print Services) / MCS (Managed Content Services) sector. PAE Business works throughout the EMEA region offering award-winning applications and services to its clients to give their businesses a competitive advantage.