PAE Business launches simple appliance to host Data Collection Agent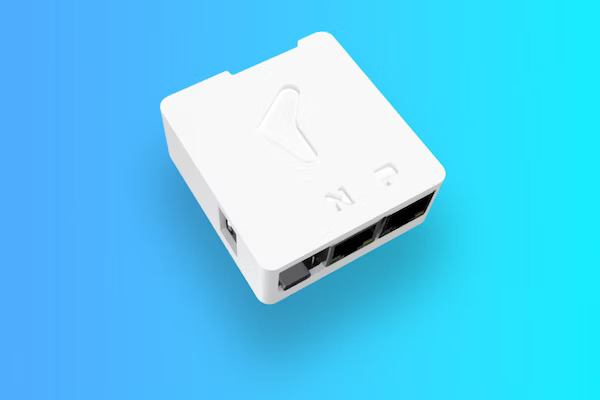 PAE Business launches the AR Data Box – an alternative hosting tool for the industry leading print device management solution – Printanista Hub.  The AR Data box provides patented technology to enable copiers and printers to always report meters, toner levels or error codes by utilising a dedicated relay box and eliminating issues relating to offline sites or machines.
AR Data is designed to be an alternative hosting tool which allows for a constant connection between the customer's network infrastructure and the Printanista Hub Cloud Service. Removing the traditional issues and disruptions associated with installing the Data Collection Agent onto a Server, PC, or laptop which could be subject to accidental uninstallation. loss of power, or removal of the host machine from the end-users network.
"The introduction of the AR Data Box is a major step toward a low-cost, maintenance free DCA host. The box comes pre-configured ready for deployment. Requiring minimum configuration, unlike many other small Linux based appliances, the AR Data box comes with an easy-to-use web interface… so no need to brush up on your Linux skills to get this one working! It is ideal for use on sites where installing a DCA in the traditional way could prove problematic. These are also small enough to hide away inside an MFD if needed, and once up and running, can be put into anti-tamper mode to avoid unwanted configuration changes on site, further minimising the potential for failure…" – Paul Donohue, Technical Director of PAE Business.
AR Data brings you the next generation of managed print services tools. The unique solution was developed to address problems we've recognised with all modern MPS solutions – stale data and non-reporting equipment.
If you wish to find out more information about the PAE Business and AR Data, please use the following contact methods: email info@paebusiness.com, visit www.paebusiness.com or call +44 (0) 1483 726 206.
PAE Business was founded in 2000 and is a leading solutions and services provider in the MPS (Managed Print Services) / MCS (Managed Content Services) sector. PAE Business works throughout the EMEA region offering award-winning applications and services to its clients to give their businesses a competitive advantage.