perform IT GmbH is now a part of the Asolvi Group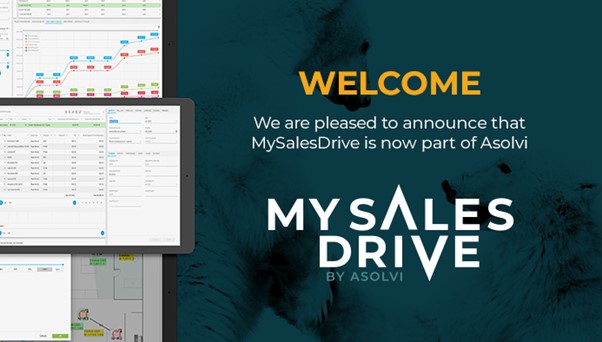 As a reseller of mySalesDrive within EMEA, PAE Business are excited about the news that perform IT GmbH a leading provider of managed print services and office equipment software is now a part of Asolvi, provider of Field Service Management Software.
Perform IT was formed in 2003 and is based in Nuremberg in south Germany. Its unique SaaS platform is used by a wide range of manufacturers and dealers in the managed print, office equipment and increasingly managed IT sectors. To analyse, plan and optimise their customers' existing equipment and processes. Customers using Perform IT's state-of-the-art, cloud-based solution are concentrated on their home market, but also has a significant footprint in the USA, as well as the United Kingdom, Switzerland and several other European countries.
Phil Madders, Managing Director of PAE Business, said "Exciting News that Asolvi has acquired Perform IT. I am sure with the additional resources that Asolvi bring to what is already a great product, it will get even better. We at PAE are looking froward to continuing our long-standing partnership with Perform IT and helping our dealers win even more business!"
Armin Alt, CEO of perform IT, added "We are excited by the considerable opportunities for mySalesDrive.com that will result from becoming part of Asolvi. It is clear that our solution
complements Asolvi's existing impressive portfolio and we look forward to working closely
with their technical and commercial teams. In particular, we see Asolvi as being especially
helpful in our drive to further increase our sales into the managed IT sector."
If you would like to find out more about the award-winning solution, please contact PAE; info@paebusiness.com, www.paebusiness.com or call +44 (0) 1483 726206
PAE Business was founded in 2000 and is a leading solutions and services provider in the MPS (Managed Print Services) / MCS (Managed Content Services) sector. PAE Business works throughout the EMEA region offering award-winning applications and services to its clients to give their businesses a competitive advantage.
About perform IT – perform IT is the developer of mySalesDrive.com, which is the leading technical platform in the copy / print, office equipment and IT industries and enables its customers to organise their sales activities more efficiently and improve profitability. The tool, which is used worldwide, focuses on the optimisation of a customer's existing printer infrastructure, providing analysis of key parameters such as costs, company processes, capital commitment or environmental considerations. Further information is available from www.mysalesdrive.com