Easy Print Management for IT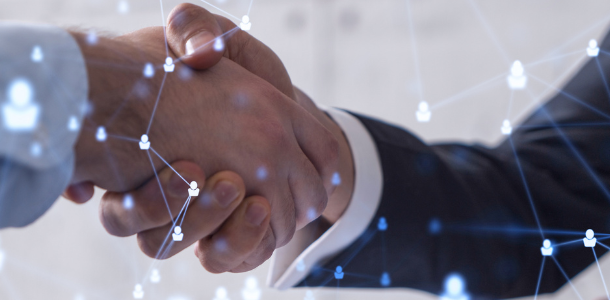 When I started my career as a programmer, one of my project managers had a mantra. It went, 'A good programmer is a lazy programmer, as he will always try to have the machine do the task for him.'  Hey, even Bill Gates also believed in something similar. He said 'I choose a lazy person to do a hard job. Because a lazy person will find an easy way to do it.' Maybe my project manager was onto something.
I guess it's safe to say that these mantras encapsulate the essence of the digital world we live in. The goal of technology and innovation is to have machines do repetitive tasks we find tedious and have them done repeatedly with high accuracy.
In the IT world, we have to install and maintain business applications constantly. Our partners and customers have several considerations and requirements before their enterprise software solutions are installed, set up, and running smoothly.
Running print infrastructure, for example, is complex and time-consuming. Enterprise printing outsiders may not be aware of it, but there are a lot of prerequisites prior to printer installation.
You need to have the right operating system, the right server, network setup, and service packs, and have your databases running smoothly. Needless to say, maintaining an organisation's print infrastructure is painstaking work.
Going back to my project manager's mantra, IT productivity in this scenario equates to finding efficient machines that can do tedious, manual work efficiently. Running print infrastructure is complex and time-consuming, that's plain to see. It's a common dilemma amongst IT teams. A lot of our time and energy is often spent on maintaining, troubleshooting, and taking help desk calls concerning printer issues.
The question is, what can be done about it?
How Can IT Simplify a Complex Printing Environment?
Employing cloud-based printing is one of the best ways for IT teams to manage their print environment. Cloud print management is a type of serverless printing. It allows organisations to eliminate the need for on-site print servers and data centres. It is a managed print service that simplifies an organisation's print environment through secure, convenient, and cost-effective printing solutions.
Among the benefits of shifting to a cloud print service are:
Cost-Efficiency
A cloud print solution allows organisations to cut back on print server maintenance fees that can reach up to $4000 annually. They also save on ink, toner, and buying backup desktop printers because there are fewer printer malfunctions and printing errors.  Cloud-based print services are also subscription-based, allowing companies to pay only according to their needs and usage.
Security
Managed print services are well-maintained and equipped to safeguard documents that may be sensitive or confidential. The risks of data breaches due to leaked documents and hacked printers are lower.
In-house IT teams also don't need to constantly take care of patches and updates. The print service provider takes care of that. There are significantly lower chances of forgetting printouts or swapping documents, too. With secure cloud print and pull print, only the requestor can trigger the print job and retrieve it on location.
Lesser Helpdesk Calls
A lot of the helpdesk calls we usually receive are either related to printer drivers, print queue management, and printing software. A cloud-based print management software significantly reduces the instances of print-related helpdesk calls. Printing mishaps can be avoided thanks to a print infrastructure that's efficient, powerful, and easy to use.
On-site teams also do not need to worry about regular maintenance of print servers. With a cloud solution, there's no more need for print server maintenance.
Start Optimizing Your Print Infrastructure Now
EveryonePrint's Hybrid Cloud Platform (HCP) is a print management solution that revolutionizes the way customers manage their printing infrastructure.  HCP simplifies daily operations with its central administration from the cloud-based management console. No need for print servers, no need for regular updates on your IT team's end.
With HCP, everything is controlled remotely and securely from the same web admin page. It doesn't matter if you have a simple installation or a multi-tenant, multi-site installation to manage. HCP can fulfil any organisation's requirements concerning print security, flexibility, and scalability.
EveryonePrint's HCP is a cloud printing platform that supports your business objectives. It does so by improving user experience, cutting costs, improving security, and modernizing your print environment.
It's the perfect solution for companies and IT teams looking to bolster print security whilst simplifying their print infrastructure. All this, while reducing printing costs and other expenses previously spent on maintaining print servers.
HCP is the epitome of simplicity and efficiency. With a full-featured single driver, print-related helpdesk calls are reduced significantly to up to 50% to 75%. That's a lot of time that IT teams can re-allocate on doing business-supporting technology-based tasks. Installation and maintenance become much simpler, too. With HCP, organisations no longer need to deal with multiple print drivers.
HCP is also a fully scalable solution. It is subscription-based, so organisations of all sizes only have to pay for the licenses they need. HCP was designed as an independent Software as a Service (SaaS) print infrastructure platform. Hence, the goal is to enable organisations to consume print as a service. This is a departure from traditional setups where organisations have to maintain and scale print servers on their own (which can be very expensive). With HCP, you only pay for what you use.
If you're excited about simplifying your print infrastructure, book a free trial for your organisation now. We'll be glad to help you make the shift!